UOWFC Assorted Caps
00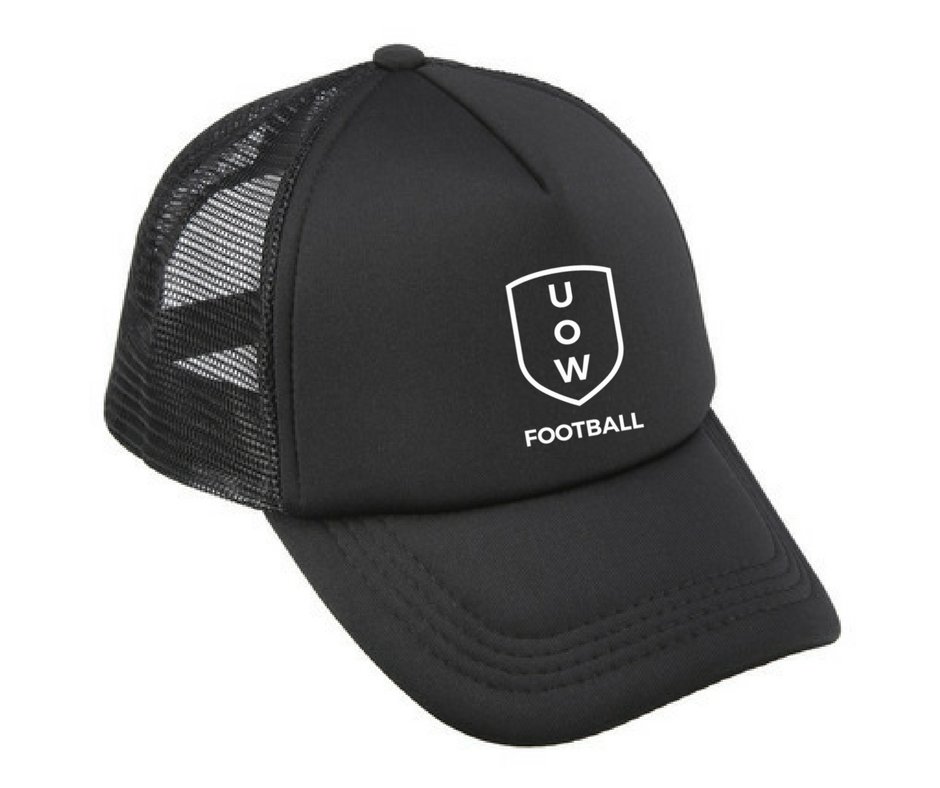 Supporters caps in a range of styles and colours.
Embroidered UOW Football badge on cap.
One size fits all. Adjustable snap back or adjustable velcro fit.
PLEASE NOTE:
UOWFC stock is ordered upon request. Whilst we do our absolute best to ensure you receive your product in a timely manner, please allow us 1-2 (at the very worst 3) weeks as we await products to arrive from our suppliers and for printing/embroidery.
Style
UOWFC Trucker Cap - Black (0) UOWFC Trucker Cap - Navy/Red/White (0) UOWFC Trucker Cap - Navy (0)